Ruskin Campus to be closed Tuesday and Wednesday
Posted: August 27, 2023
As we continue to track Tropical Storm Idalia, the university plans to take the necessary precautions to keep our campus community safe following the latest updates issued by the National Weather Service. 
These most recent updates include a storm surge watch, tropical storm watch and hurricane watch issued for the Gulf coast of Florida. Storm surge along with heavy rainfall is expected to cause flash flooding in areas across the west coast of Florida. Strong winds and tropical storm to hurricane conditions are expected late Tuesday and into Wednesday. 
As of now, Gannon's plan is to keep its Ruskin Campus open tomorrow, Monday Aug. 28, and classes will remain in person. The campus will close Tuesday, Aug. 29 and Wednesday, Aug. 30, and classes will shift to remote instruction for these two days.  
It is our current plan to re-open and resume in-person classes on Thursday, Aug. 31 pending all weather has cleared and it is safe to do so. 
We encourage you to use your discretion based on your personal location and situation and communicate with your professors or supervisors as to any changes or accommodations you may need. Employees should assess your needs on campus to determine if reporting while campus is closed is necessary. 
We will continue to assess the storm and provide updates on any changes to this plan as needed. Again, our plans are as follows: 
Monday: Campus is open, classes will be in person. 
Tuesday- Wednesday: Campus will be closed, and classes will be delivered virtually. 
Thursday: Campus will re-open with classes to resume in person. 
Your safety is the highest priority to us. Please follow the guidance issued by your local officials and make the decisions that best accommodate your personal safety. We will coordinate with you as best possible to assist you. 
For national and regional weather safety tips, we encourage you to visit the following resources:
We highly encourage you review the following websites and download the applications and emergency alerts that seem appropriate to you.  
Gannon uses Everbridge to send emails, text messages, push notifications and phone call alerts. 
Download the Everbridge app and register with your Gannon user ID and password to receive important emergency texts and/or push notifications sent to your cellphone.?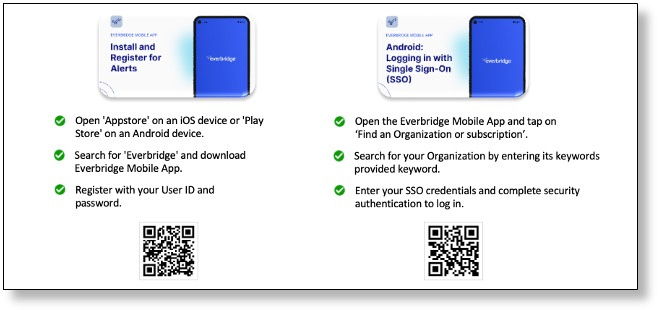 Additionally, some important emergency contacts to add to your cellphone contacts include: 
Hillsborough County Sheriff (813) 247-8000 
Tampa Police Department (813) 276-3704 
Gannon Police and Safety Emergency (814) 871-7777 

For questions, please reach out through update.gannon.edu at https://www.gannon.edu/Questions-or-Comments/.